St. Columba's Comprehensive Bale Off!
Wel l done to Miss Kernohan and her team for organising the fantastic Great Bake Off competition held in school recently. The event was primarily about participation and enjoyment with the proceeds going to a very worthy cause.
The Comprehensive  school welcomed back two award winning bakers as judges  former students: Stacey Carr Kennedy and Natasha Dawson.
The Great Bake Off  group!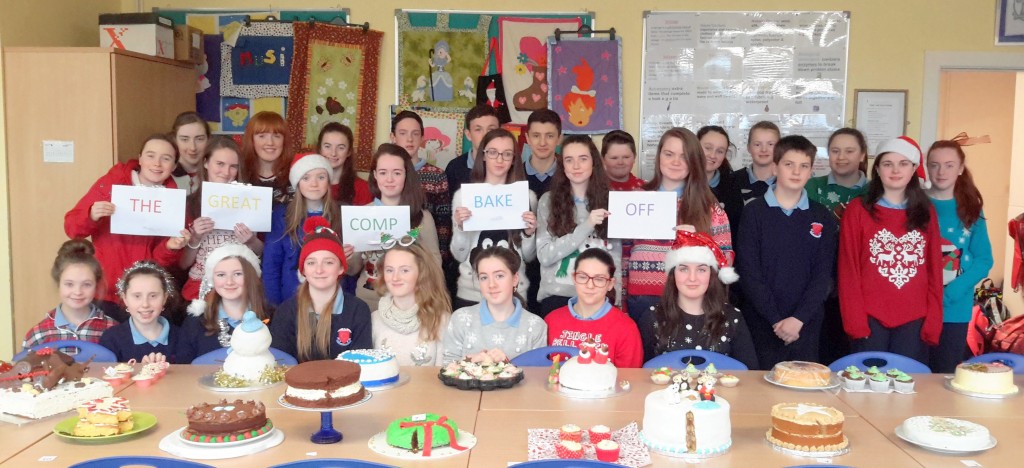 Rebecca Wright
Overall Winner Bake Off 2015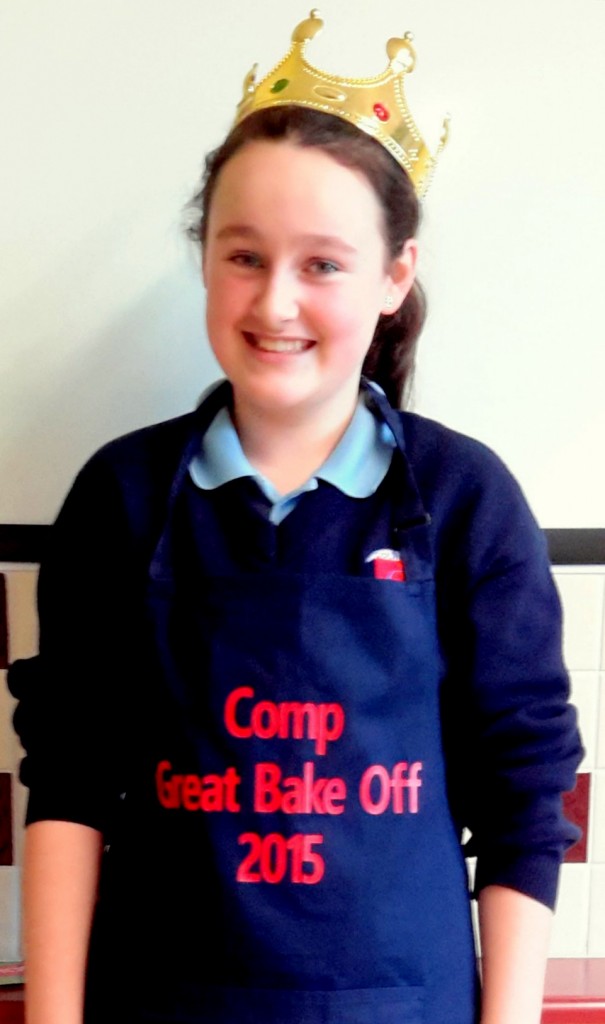 The Bake Off:  Finalists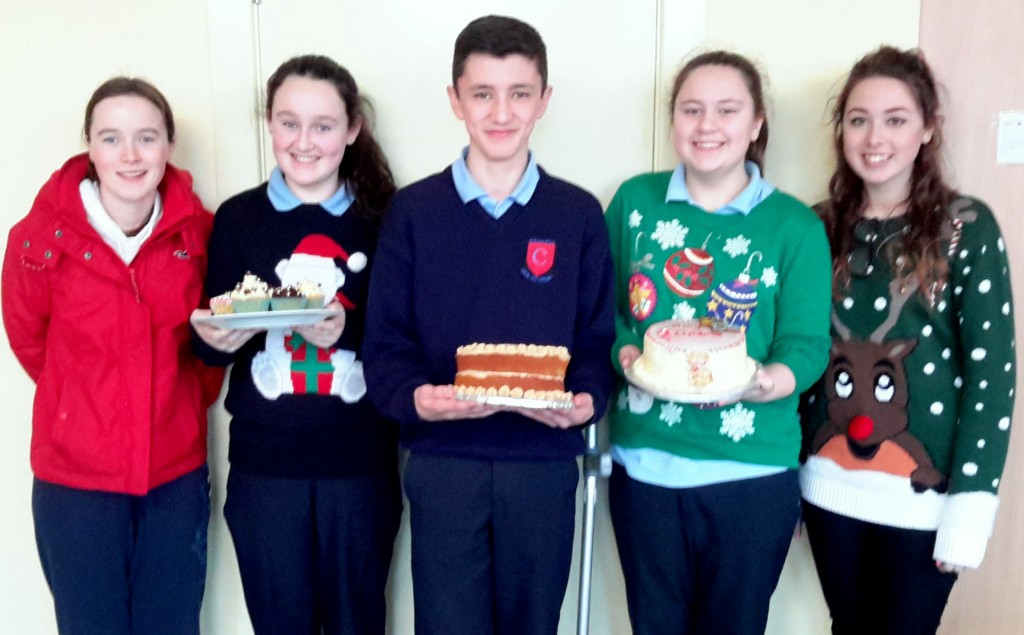 Stacey Carr Kennedy, Judge, Rebecca Wright, Conor McCrossan,
Cáitlin Ward, Natasha Dawson, Judge.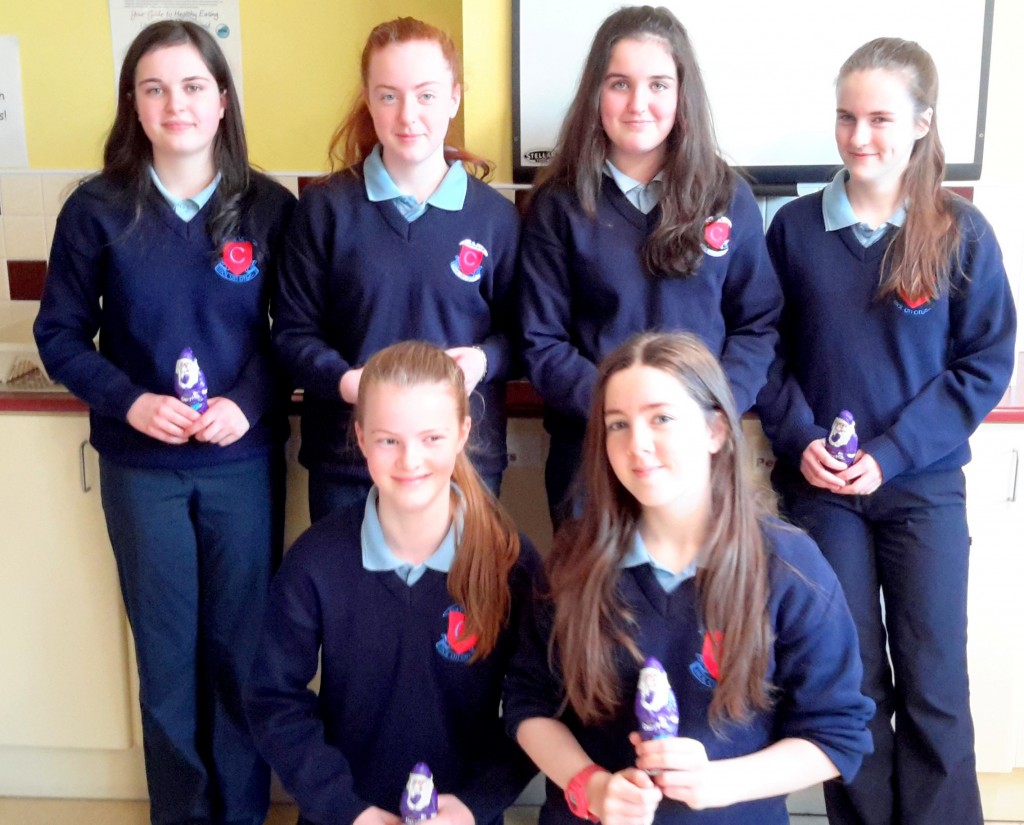 The Bake Off: Highly Recommended        
              Liadan Furey, Beth Gill, Hetty McDyre, Ciara Hanlon,  Aine McNelis, Clodagh Madden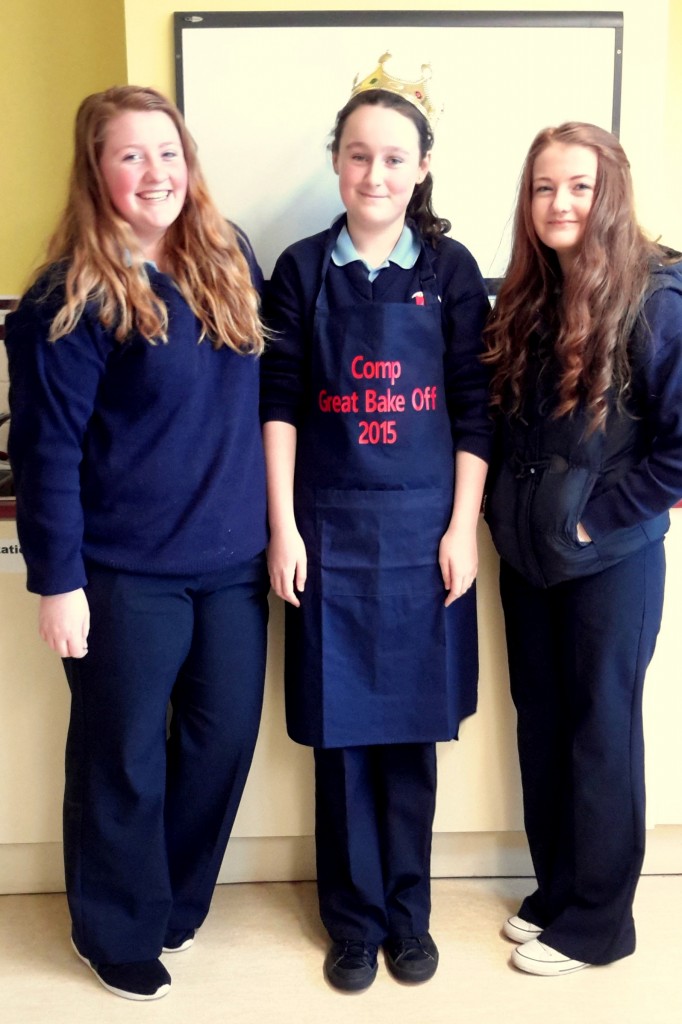 The Bake Off:Transition Year
Caobhe Molloy, Rebecca Wright, Alisha Kee.
Some of the outstanding entries are shown below.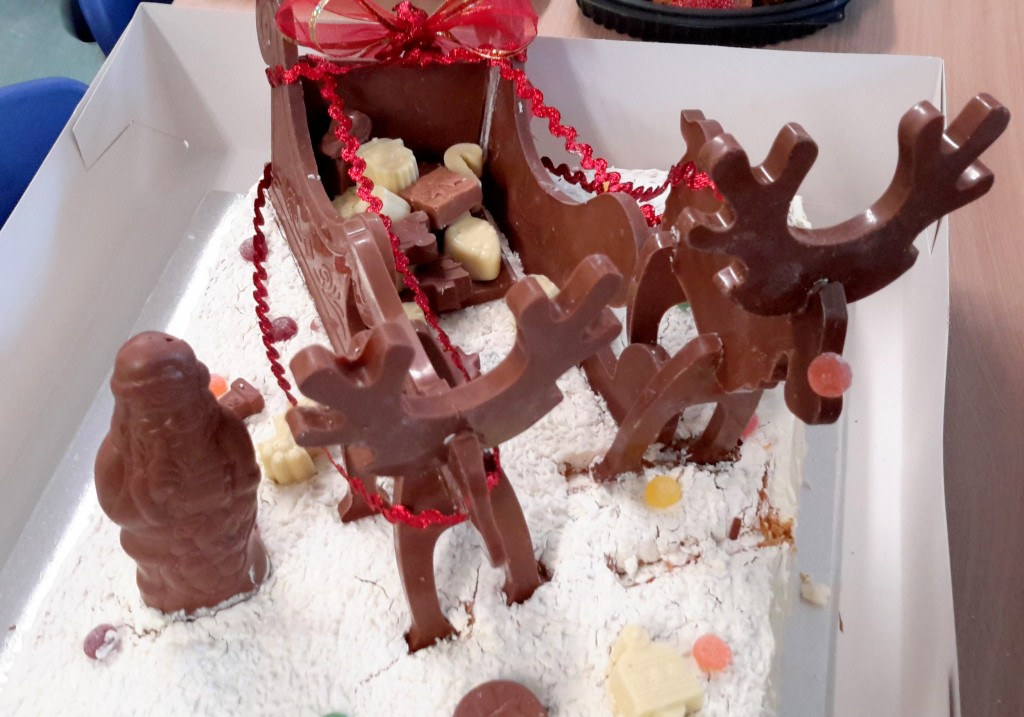 Chocolate Sleigh, Beth Gill 1c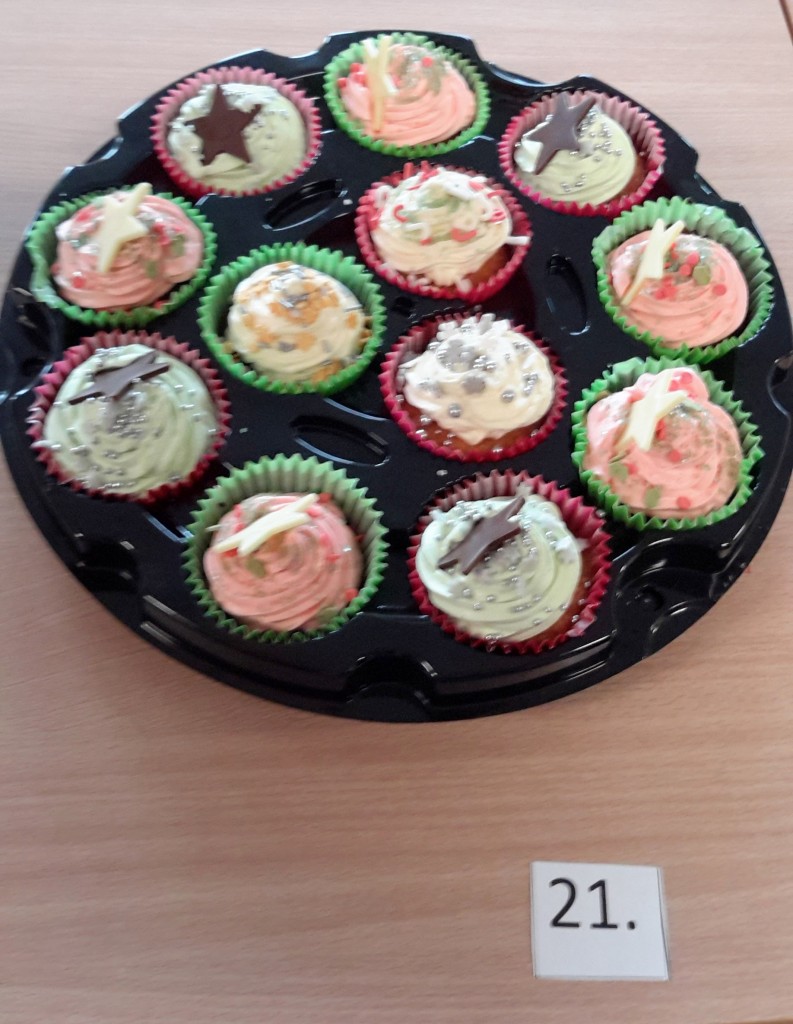 Laura Furey 2b