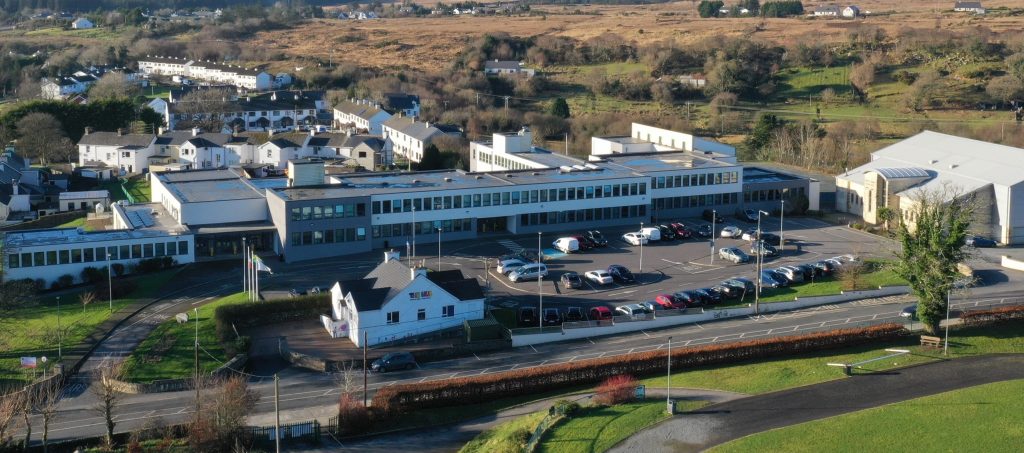 St. Columba's Comprehensive School will endeavour to:
Provide a curriculum appropriate to all students in a safe & caring environment.
Foster a spirit of co-operation and mutual respect between students, staff and community.
Enable each student to reach his/her full potential.
Promote the development of personal responsibility founded on honesty, justice and truth.
We hope to achieve our aims by recognising, developing and rewarding the inherent  good in all our young people.
These aims are encapsulated in our school motto:
"Mol an Òige agus tiocfaidh sì"